Setting the Thanksgiving Table with Cureate Courses and Baltimore Community Lending
With Thanksgiving now two weeks away, it's time to start thinking about what you'll be bringing to the table. The good news is that local small businesses participating in Cureate Courses, supported by Baltimore Community Lending through a grant from the University of Maryland Medical System, have just what you need to make your Thanksgiving special. So whether you're cooking for the family, bringing a dish to a gathering, or enjoying an intimate evening at home, skip the grocery store and shop local for the tastiest options around.
Before the Meal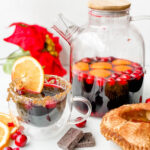 Dwell Tea Company helps you create beautiful moments that amplify, connect, and empower. The holiday season brings the joy of people gathering together — and sometimes more germs. Get your immune system in shape for the Thanksgiving gathering with Elderberry Immune Boosting Punch. It's made with their best-selling Dwellness tea bend, which tastes fantastic and helps keep everyone healthy. Gift wellness at: https://dwellteaco.com/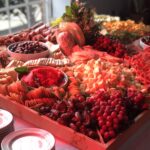 Selby's Food Service's charcuterie board is a beautiful, appetizing fixture to the Thanksgiving table. They prepare the board using domestic and imported cheeses, meats, fruits, breads and crackers. Some say these masterpieces are too pretty to eat, but you'll be glad you did. Order yours here: http://selbysfoodservice.com/menus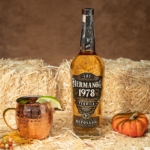 Los Hermanos 1978 is an award-winning small-batch tequila. Whether in a cocktail or simply a neat pour, this tequila is guaranteed to get the conversation going among friends and family. It's also the perfect drink after all the cooking is done and it's time to wind down. Find your bottle here: https://www.tequilaloshermanos.com/the-locations
During the Meal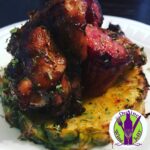 DeVine's Wine Jelly is the perfect way to create a memorable gathering and impress your family and friends at Thanksgiving. Tantalize the palate by using their jellies to glaze your turkey and ham or add to a parfait for an elegant dessert. Explore more at: https://devinewinejelly.com/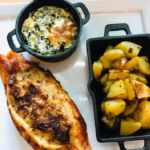 Kora Lee's Gourmet Dessert Cafe is a sweet and savory small batch from scratch bakery & cafe. Kora Lee's can help make your day be one filled with relaxation and well-spent family time with their Thanksgiving Feast. Options range from seafood to collard greens. Order here: https://www.koralees.com/menu
For Dessert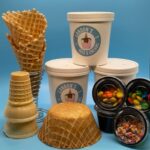 Landon's Ice Cream's philosophy is that ice cream should be present after a delicious holiday meal, and we couldn't agree more. Their homemade premium ice cream will satisfy with flavors like banana pudding or their twisted version of banana pudding with banana whiskey. Order now at: https://www.landonsicecream.com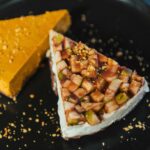 Gangster Vegan is a juice bar and vegan eatery, specializing in raw, plant-based cuisine. Their raw vegan desserts are the perfect option, whether having a fully vegan Thanksgiving meal or attempting to convince your meat-loving family that vegan food consists of more than basic salads. Simply keep your pie refrigerated and serve cold or room temperature. Call or visit one of our locations: https://www.gangstervegan.com/contact-us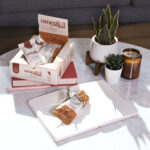 Omega 3 Nutrition is the first-of-its-kind brain-centric food company that makes granola bars and more to support your brain in a natural way. What is a better way to show somebody you care about them than to get them a snack that not only tastes good, but takes care of their brain as well? The perfect sweet treat after Thanksgiving dinner is at: https://eatomega3.com
For the Days After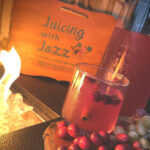 Juicing with Jazz helps cure your body from "the itis" after indulging in decadence. Feed your soul with a variety of all natural juices – made only from fruits and vegetables, no additives or preservatives, chemical free, and made with 100% love. Their seasonal juice blend, 'I Heard It Through the Grapevine', is a festive blend of plump & juicy grapes, cranberries, seasonal apples, a splash of lemon juice, and a hint of cinnamon. Place an order request at https://linktr.ee/JuicingWithJazz
If you can't place an order for Thanksgiving, we've got you covered for the December holidays. You can shop the Cureate Courses small business at the Holiday Market on December 14 at Lexington Market. Learn more: https://bit.ly/shoplocal2022.
—————————————————————–
Learn more about Cureate Courses here: https://www.cureate.co/courses-md
Learn more about Baltimore Community Lending here: https://bclending.org/